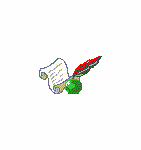 Job Application Cover Letters
We create unique and carefully crafted cover letters that can stand alone or accompany your resume when creating job applications during the job search.
Job Application Cover Letters should accompany your resume when the company requests cover letters. In some cases, especially if you are a referral or a former colleague, your Cover Letter may be the only document the hiring manager reads.
Your cover letter must explain your qualifications and sell why you are the perfect candidate. If a cover letter is requested, it should be unique to the job and address your suitability for that particular job. Recruiters often report that they do not read cover letters. Still, hiring managers read them, especially for senior candidates!
We ensure that your cover letter will enhance your chances of getting the interview. The writers at Franklin Paterson can design the Perfect Cover Letter for your needs.
Purchase today - our writers will have your cover letter ready within 24 hours.
You may also want to consider these items:
Cover Letter and Thank You Letter Package.
|
Cover Letter Six-Pack.
Mid-Career Cover Letters.
|
Types of Cover Letters